I regularly post with useful tips to help you with your fitness and nutrition. If you are just getting back to exercise after the birth of your baby or regularly attend my classes you'll find some useful information here.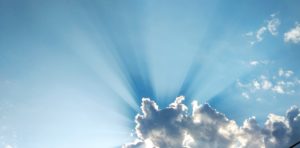 What is Vitamin D? Initially Vitamin D was prescribed to those who had rickets/more bone fractures & where it was found that these people were very low in Vitamin D. Over the years more and more research as gone into Vitamin D as they found we cant get much of ...
Catch up on all my blogs about women's health
All
Fitness
Menopause Advice
Pelvic Floor Health and Core Strength
Postnatal Exercise
Pregnancy Support
PCOS and Endometriosis are being talked about that bit more now, but how many of you actually know what they are and if your may potentially have them?? PCOS – Polycystic Ovarian Syndrome PCOS is actually a common hormonal condition which is characterised by excess male hormones in women. It ...