Vicki is running these classes via Zoom
Buggyfit Live
Vicki currently runs these classes virtually. Ahead of 11am, please get everything ready for the live class. If you have bands or light dumbbells then get them ready and a bottle of water. Toddlers and your kids of course welcome to join in!
Classes are an hour long and run every day, using band work and bodyweight exercises and safe cardio to help you exercise effectively. It's fun, safe and as a licensed Buggyfit trainer I am always on hand to make sure you're doing the exercises correctly, and not causing yourself any harm.
You can join Buggyfit six weeks post birth and 10 weeks post c-section. Any concerns please discuss with me.
If you haven't come along before, please fill in the Health Screening form before you arrive.
Payments
You can buy 1, 5 or 10 Buggyfit class passes.
1 class is £8.00
Blocks of classes can be purchased – 5 classes are £35.00 and 10 classes are £55.00
Please note that if you buy 5 class passes they will last for 8 weeks, they will then expire. If you buy 10 class passes they last for 15 weeks before they expire.
Booking
Once you have made payment you will still need to book onto a class. You can book on via the 'Book Now' button, or using the details below and it will take you to my booking system and you will see the different classes via a calendar. Book onto the class you want, and use your class pass to make payment. If you create an account it will remember your password and make it easier to book on.
Cancellations / Reschedule
If you have purchased a block of classes you are able to cancel or reschedule up to two hours before the class and the session will be put back on your booking code. However, if you have paid for a one off or pay session by session and you cancel you will lose your class, so please reschedule before 9am on the day of your class otherwise you will not get the money/class back.
And anyone who cancels or tries to reschedule after 9am on the day of your class will lose the session. This is to ensure other people can book on if people decide not to turn up as each class as a maximum of 18 people. Thank you for your help.
Further Information
You can use any type of buggy as there is no running with the buggy. PLEASE read the info about how to book & please FILL OUT THE FORM.  You'll also need to bring something to lie on.
Tuesdays 11 – 12 noon – Buggyfit
Wednesdays 11 – 12 noon – Buggyfit
Fridays 11 – 12 noon – Buggyfit
Passes and Vouchers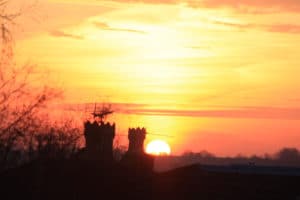 |
Progress safely I am definitely from the school of slow and steady progression.  Many a time I have ...
Read More

→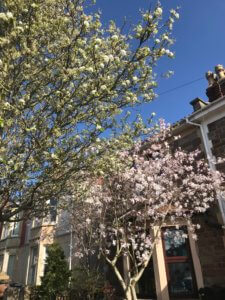 |
How are you all doing?? How have YOU been coping with the change in your life? It has ...
Read More

→
|
Are you doing the right exercise to suit your body? This is something I really wanted to put ...
Read More

→