All my Buggyfit classes are back OUTSIDE! Tuesdays on the Downs, Wednesdays at Horfield Common and Fridays at St. Andrews Park.
Buggyfit
Buggyfit is a great way to meet other mums in the same boat as you. Because you bring your baby along, there are no childcare issues, and all that fresh air is bound to tire out them out!
I am allowing 16 people per session to ensure we can still maintain social distancing. You will need to bring your own bands (if you don't have bands, you can buy them from the website when you book your session) and mats with you as no kit can be provided at the moment. Please bring a water bottle too.
Classes are an hour long, using band work and bodyweight exercises and safe cardio to help you exercise effectively. It's fun, safe and as a licensed Buggyfit trainer I am always on hand to make sure you're doing the exercises correctly, and not causing yourself any harm.
You can join Buggyfit six weeks post birth and 10 weeks post c-section. Any concerns please discuss with me.
If you haven't come along before, please fill in the Health Screening form before you arrive.
Payments
You can buy 1, 5 or 10 Buggyfit class passes.
1 class is £8.00
Blocks of classes can be purchased – 5 classes are £35.00 and 10 classes are £55.00
Please note that if you buy 5 class passes they will last for 8 weeks, they will then expire. If you buy 10 class passes they last for 15 weeks before they expire.
Booking
Once you have made payment you will still need to book onto a class. You can book on via the 'Book Now' button, or using the details below and it will take you to my booking system and you will see the different classes via a calendar. Book onto the class you want, and use your class pass to make payment. If you create an account it will remember your password and make it easier to book on.
Cancellations / Reschedule
If you have purchased a block of classes you are able to cancel or reschedule up to two hours before the class and the session will be put back on your booking code. However, if you have paid for a one off or pay session by session and you cancel you will lose your class, so please reschedule at least 4 hours before your class otherwise you will not get the money/class back.
And anyone who cancels or tries to reschedule after this time (at least 4 hours before) will lose the session. This is to ensure other people can book on if people decide not to turn up as each class as a maximum of 5 people. Thank you for your help.
Further Information
You can use any type of buggy as there is no running with the buggy. PLEASE read the info about how to book & please FILL OUT THE FORM.  You'll also need to bring something to lie on.
Tuesdays 11 – 12 noon – Buggyfit at The Downs, Retreat Café, BS9 1FG
Wednesdays 11 – 12 noon – Buggyfit at Horfield Common, The Ardagh, BS7 8SU / BS6 7YL
Fridays 11 – 12 noon – Buggyfit at St. Andrews Park, BS6
Passes and Vouchers
You can either buy blocks of passes or click the date below to book an individual session. Scroll below for both options:
|
Awareness & Education of the Peri to Post Menopause Many of you who know me know that I ...
Read More

→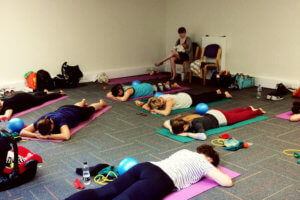 |
Why not exercise in the 1st 6 weeks? The hardest thing for me to tell a lady who ...
Read More

→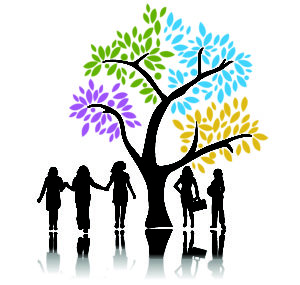 |
You are a woman - PLEASE read this!! When I qualified as a personal trainer back in 2006 ...
Read More

→