Evening Fitness is now a virtual class. Now, more than ever it is key for you to have some time to exercise so please just clear some space at home or take your phone/laptop/Ipad out in the garden - and join me for the class via Zoom at the usual time!!
Classes focus on fitness, body weight and strengthening
Once you've gone back to work after maternity leave it can be hard to fit exercise into your busy schedule. That's why my evening fitness sessions are just 45 minutes, focusing on fitness, body weight and strengthening.
This is the perfect way to get fit.  Each session is different mixing it up with cardio, core work and body weight exercises
Classes are run on a 1/2 termly basis. Tuesday evenings are the short sharp 30 mins HITT whilst Thursdays are 45 minutes of cardio, core and strengthening.
Classes are not suitable for new mums or if you have a diastasis or if your pelvic floor doesn't feel right.  Contact me if you want to discuss this.
Payment is made up front for the half term course of classes so you will be booking for the entire half term. I run classes on Tuesdays and Thursdays so it may be possible to switch classes if you miss a session.
If you are attending please fill out a health screening form before you attend.
For more information or if you have any concerns or queries, please contact me. 
When: Tuesday evening (7.30 pm – 8pm) and Thursday evening (7.30 pm – 8.15 pm)
Current blocks:
Started on Tuesday 14th April and Thursday 16th April.
If you would like to join the block mid way through please just email pt@vickihill.co.uk.
Next blocks:
Tuesday 2 June to Tuesday 14 July (7.30 pm – 8pm)
Thursday 4 June to Thursday 16 July (7.30 pm – 8.15 pm)
Where: At Home
Price: Tuesday – 7 weeks is £49.00
Thursday – 7 weeks is £56.00
Tuesday & Thursday – 7 weeks is £91.00
(prices vary depending on length of block)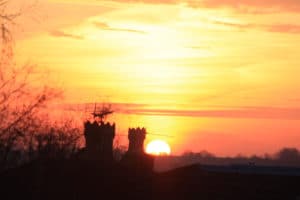 |
Progress safely I am definitely from the school of slow and steady progression.  Many a time I have ...
Read More

→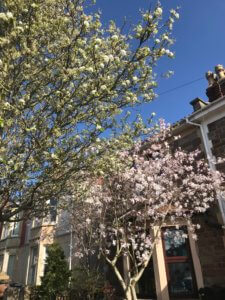 |
How are you all doing?? How have YOU been coping with the change in your life? It has ...
Read More

→
|
Are you doing the right exercise to suit your body? This is something I really wanted to put ...
Read More

→