Holistic Core Restore® Fit to Run / Walk
Establish the very best foundation for your running or walking with this unique course designed specifically for women.
A running course specifically for women
This six week programme, created by our Clinical Advisor + Women's Health Physiotherapist – Michelle Lyons is designed to give you THE VERY BEST FOUNDATION for your new or already established running habit – literally from the ground up! It's perfect for new runners, injured runners, return runners or runners wanting to increase leg power.
Delivered virtually, this programme is UNIQUE because it's specifically designed with a woman's body in mind, especially in terms of Pelvic Health because at the end of the day, women are DIFFERENT to men!  All exercise/rehab programming will be made bespoke.
Foot and Ankle Mobility
Over the course of 6 weeks, I will cover all the BIG ROCKS of running in comfort and with ease.  I'll start by covering foot and ankle mobility and strength.  I will work with you in a group or individual on building resilience in your calves and shins, improving your knees and hips, gain mobility in your spine and pelvis and show you how to put it all together.
I'm not guaranteeing that you'll end up beating Mo Farrah, but I will be giving you the tools to help you 'control your controllables' when it comes to the most common injuries women who run have to deal with.
Help with your Couch to 5K
I love this course as I have been a runner all my life and never had these essential strengthening skills offered to me.  Now I have them to offer YOU.  This course offers you knowledge and skills to strengthen your body.  I love the fact that it is for anyone who would like to get back to running after having children or having had an injury or even wanting to start Couch to 5K.  This course works perfectly along side C25K and will offer you a better starting block to prevent injury.
Improve Walking Strength
Finally, you may be unable to run BUT want to improve your walking strength – wanting to avoid going over on your ankle or getting calf strain when you increase your miles too quickly.  So this will suit you too.
Equipment
For this course you will need a long theraband, a hard yoga ball and a yoga block. These are available as add-ons when you book the course.
I will be starting this course in January 2021 so please drop me an email if you would like to go on the waiting list.
Here is an outline of the course:
Week 1
 Foot and Ankle Mobility and Strength for Female Runners
Week 2
Calves and Shins – Self-Care for Female athletes
Week 3
Building Better Knees – Mastering Your 'Kneehab'
Week 4
Hip Strength & Mobility For Female Runners
Week 5
Lumbopelvic Mobility for Female Runners
Week 6
Putting it All Together with Plyometrics
When: Tuesdays at 7.15pm
In addition to the 1 hour live class you will also get:
– a weekly homework video based on the class – to do throughout the week.
– WhatsApp support group
– weekly emails and nutrition support
Current block (6 weeks): started on Tuesday 5 January or Wednesday 6 January at 12.30pm and will run for 6 weeks
Next 6 week block: Tuesday 23 February to Tuesday 30 March
Time: Live Zoom class will be on Tuesdays at 7.15pm
Where: Via Zoom
Price: 6 weeks for £89.00
*prices vary on length of course
Not sure which fitness class is for you.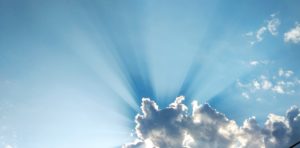 What is Vitamin D? Initially Vitamin D was prescribed to those who had rickets/more bone fractures & where it was found that these people were very low in Vitamin D. Over the years more and more research as gone into Vitamin D as they found we cant get much of ...