Online Holistic Core Restore® – Heat
Holistic Core Restore® HEAT is a fantastic and suitable progression from the Everywoman course and Buggyfit.
The course will get your heart rate up and start strengthening your muscles, but in a pelvic floor safe way.  This is the natural progression from the Everywoman course and Buggyfit before doing the more weight and cardio based Mums Bums & Tums classes.
Do you want to know how to exercise to improve your fat loss with respect to your Pelvic Health status i.e. without huge impact/load/force going through the Pelvic Floor and Core?
Are you ready to take it up a notch or two to experience the FUN being put into FUNCTIONAL and be PUSHED! If so then join my HEAT classes live via Zoom on Thursdays at 12 noon for 45 minutes.
For this course you will need a long theraband and a hard yoga ball. These are available as add-ons when you book the course.
Payment is made up front for the block of classes.
If you are attending please fill out a health screening form before you attend (if you have recently completed this for the Everywoman course you don't need to complete this again).
If you unsure if this class is for you please complete my health screening form and/or ask me via email at pt@vickihill.co.uk.
When: Thursdays at 12 noon via ZOOM
Next course: starts on Thursday 7 January and runs up to and including Thursday 11 February.
Time: 12 noon – 12.45pm
Where: Via Zoom.
How much: £60 for six weeks
(price will vary on length of block)
Not sure which fitness class is for you.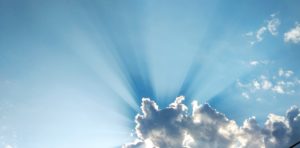 What is Vitamin D? Initially Vitamin D was prescribed to those who had rickets/more bone fractures & where it was found that these people were very low in Vitamin D. Over the years more and more research as gone into Vitamin D as they found we cant get much of ...