Online Mums, Bums and Tums
The NEW MBT online classes have been running really well.  I video myself doing the exercises and then email the video to the class.  You then have the week to do the 'class' in your own time.  You can do it as many times as you like in that week.
Pelvic Floor Friendly Exercise Programme
The Mums Bums & Tums (MBT) classes are cardio & strengthening exercises that are 'Pelvic Floor Friendly'! It's a 'no-jump' workout that will hit the fat loss markers and jump start your metabolism and keep you burning calories for hours after the exercise session. So, NO burpees or star jumps here – it is about looking after you body the right way!
This class is usually the follow on from the Holistic Core Restore® Everywoman course.  Ideally you will have been through the essential breathing and engagement education first. Do always email me if you haven't done the Everywoman course as you may be fine to join. This is your next step and we take it up a notch or two with a change in music and tempo to get you moving but with a deep respect for your pelvic health.
It is a very popular class but it is a real feel good session, working all muscle groups as well as getting the heart rate up.
Please get in touch if you want to know more about it.
This class will continue online until we are advised it is safe to re-start indoor sessions.
Thank you for your understanding.
Please make sure you have filled in the health screening form before starting.
The pre-recorded video will be sent each Monday and you then have the week to do the 'class' in your own time.  You can do it as many times as you like in that week.
When: Video will be sent each Monday
Current (5 wk) block: started on Monday 20th April and will run until Monday 18th May. If you would like to join mid way through the block please just email me.
Next Block (7 weeks) starts: Monday 1st June until Monday 13th July
Time: Video Anytime that suits you!
Where: At home
Price:
7 weeks for £60.00
*prices vary on length of course
Please remember to contact me first before booking onto this course.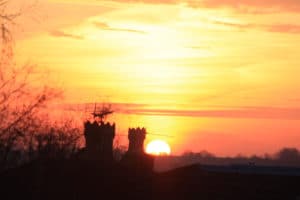 |
Progress safely I am definitely from the school of slow and steady progression.  Many a time I have ...
Read More

→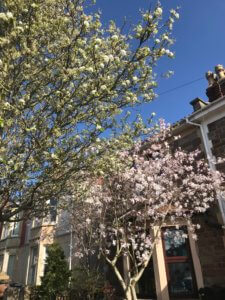 |
How are you all doing?? How have YOU been coping with the change in your life? It has ...
Read More

→
|
Are you doing the right exercise to suit your body? This is something I really wanted to put ...
Read More

→