Online New-Mums Strengthening Class
This is my NEW online class to get new mum's strengthening at home.
This class is for anyone who is 6 weeks post-birth or 10 weeks post c section. If you haven't done much core strengthening and exercise before. This is a class where we build your core strength with basic but important exercises.  This is a short course, which can lead very well into the Holistic Core Restore Everywoman course.
During the classes, I will also offer education on health throughout.
The Tuesday sessions will be live with me via Zoom which will be recorded and then sent to you so you can then continue to use for the week.
When: Tuesdays
Time: 2pm
Current block of classes: Started on Tuesday 2nd June
Next block of classes: Tuesday 14th July to Tuesday 11th August
If you missed the start of the block and would like to join mid way through please email pt@vickihill.co.uk
Where: At home
Price: 5 weeks is £35
This will be the last New Mums Strengthening block.
I started this to support new mums during lockdown, but sadly it was only ever going to be a few months due to my other time constraints.
I would like to thank you for your interest/joining me but Tuesday 12 August will be the last class.
However, if you are interested in any other of my classes or 1:1 sessions please email me and I can recommend the next best steps – pt@vickihill.co.uk.
|
What is Magnesium & it's importance as a Mineral? Magnesium is a mineral - a mineral is a ...
Read More

→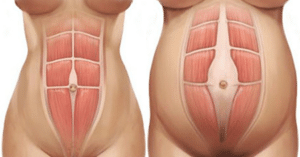 |
Had a C section - even 20 years ago?  Had a Diastasis or 'split abs' as some people ...
Read More

→
|
How our hormones affect us during the monthly cycle Have you ever really followed your monthly cycle?? Many ...
Read More

→