1:1 Assessments and Personal Training
Assess where you are and what level of fitness you are with a 1:1 session. If you have a diastasis, pelvic floor issue, are recovering from a Hysterectomy or would like advice with the Menopause. 
I am currently doing all my 1:1 sessions via zoom due to COVID-19
1:1 Postural & Body Assessment:  this is for anyone who would like some support and advice.  This is for anyone who may have had a hysterectomy, be menopausal, a new mum or someone who feels very weak in their core or pelvic floor.  Would you like to know how your body posture or how you get up from the chair or lift something heavy can have an impact on your abdominals and pelvic floor?  You can book a one off assessment session.
Holistic Core Restore® Everywoman on 1:1 – you get the full 1:1 support for an hour a week for 6 weeks – 1st week will be an 80 minute session. You will be given kit (worth £15), an educational booklet, access to the homework portal, the full education and nutrition advice.  It is initially a 6 week course with your 1st week lasting 80 minutes or you can book the full 12 week course.
1:1 Holistic Core Restore® Diastasis & C-Section Programme – is an individual programme depending on YOUR needs. This is a very bespoke programme and will start off with a full screening and a 90 minute session in person to create a programme for you.  It may last up to 12 weeks, with a 60 min face to face session every 3 or 4 weeks to progress or adjust your programme.  You will also get the kit, educational booklet, nutritional and lifestyle advice.
For more information or if you would like to arrange an assessment please
contact me
. These sessions will run via zoom.
Holistic Core Restore® Everywoman 6 week programme:  £330
 12 week programme –  £395
Holistic Core Restore® Diastasis & C-Section Programme:
1x 90 min via Zoom
2 or 3x 60 min progression/adjustment sessions via Zoom
Kit, education booklet, advice & education on nutrition and lifestyle
£265
One off 1 hour assessment: £49
Sessions currently taking place via Zoom or outside at Horfield Common – due to COVID-19.
Not sure which fitness class is for you.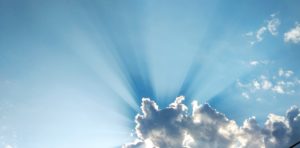 What is Vitamin D? Initially Vitamin D was prescribed to those who had rickets/more bone fractures & where it was found that these people were very low in Vitamin D. Over the years more and more research as gone into Vitamin D as they found we cant get much of ...