Do you want to carry on exercising in your pregnancy?  Not sure what you can do or should be avoiding?  Do you want a bit more than Pilates or yoga classes?
Safe, educational and fun pregnancy exercise classes for anyone in their 2nd or 3rd trimester
The classes are is suitable for anyone from 12 weeks to 38 weeks!  Classes will vary between group exercises and circuits – always safe and suitable to your trimester. We focus on pelvic floor exercises and how to do them properly with the deep core muscles activated too.
The NEW Pregnancy Fitness online video classes have been running really well.  I video myself doing the exercises and then email the video to the class.  You then have the week to do the 'class' in your own time.  You can do it as many times as you like in that week.  You can always email me for clarification to to check your technique.
Most importantly the classes are for you to exercise safely and  you will learn what you can do or what to avoid in your 1st 6 weeks post birth – your '4th Trimester'.
This class will continue inside until we are advised it is safe to re-start indoor sessions and I thank you for your understanding.
It is very important that you fill out my health screening form BEFORE you watch the videos and always tell me each week if there is anything from the form that you are experiencing.
If you missed the start date of the block and would like to join for the remaining weeks please email pt@vickihill.co.uk and we can add you to the classes.
When:  Mondays
Current Block: started on Monday 20th April, if you would like to join mid way through the block please just email me.
Next Block starts: Monday 1st June to 29th June
Where: At home
Price: £45 for 5 weeks
(prices vary for number of weeks)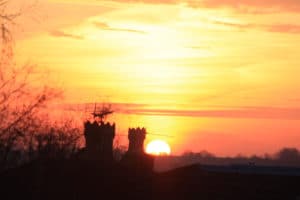 |
Progress safely I am definitely from the school of slow and steady progression.  Many a time I have ...
Read More

→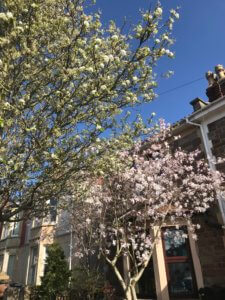 |
How are you all doing?? How have YOU been coping with the change in your life? It has ...
Read More

→
|
Are you doing the right exercise to suit your body? This is something I really wanted to put ...
Read More

→